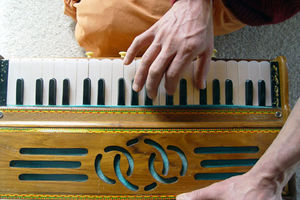 24 - 26 Apr $280 Enrol
25 - 26 Apr $210 Enrol
Venue: Rocklyn Yoga Retreat 1.5 hours from Melbounre (Near Daylesford)
About the retreat:
In this weekend retreat, we will be delving into the nature of sound, music and song exploring its poetic relationship to the individual. The results are a deep sense of connection to the origins of sound and Anahata nada or heart sound.
The workshop is for all who love using sound and music as part of their spiritual practice. If you want better to understand and explore the deeper aspects of Nada (vibration/sound) and kirtan then this is for you.
You will not need to know any singing or instrument skills, just come with an open mind and a yearning to engage the heart.
Chakradhyan has condensed 15 years of the study of kirtan and yoga into a thoughtful, practical and interesting weekend workshop. During this workshop you will experience:
• Kirtan as a form of meditation.
• Connection to a group through the voice.
• Sing and learn various kirtans.
• Explore the chakras and sound.
• feel your body and energy as sound resonance.
• Use sound to heal emotional imbalance.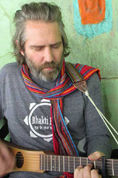 About the teacher - Classically trained in the yogic arts at the Bihar School of Yoga, India in 2001, Chakradhyan's experience draws upon the knowledge of the yogas of Mantra, Nada and Bhakti (devotion).
In 2009 Chakradhyan established the Chant Yoga Kirtan School in Melbourne. . His experience includes five years of living and teaching in Satyananda yoga ashrams in Australia, India and New Zealand. Chakradhyan is the principle teacher for the Australian and NZ kirtan camps.
For more information contact chantbaba@gmail.com